Digital Dialects| French|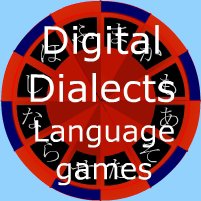 Digital Dialects provides students with games to improve their French vocabulary. Students can choose between numbers, colours, letters, verbs, and spelling games. The Digital Dialects platform includes many languages beyond French. You might even find your native language, or learn about different languages that you've never heard of before.
FreeRice | Grammar, Math, Science |
FreeRice is a non-profit website operated by the United Nations World Food Programme. The site presents students with multiple choice questions from a variety of subject. Every time a student answers a question correctly, the site is able to purchase 10 grains of rice towards the UN's Zero Hunger initiative. Over 97 billion grains of rice have been donated so far through this website.
Homework Help | Math |
TVO's Independent Learning Centre is pleased to partner with the Ontario Ministry of Education to bring Homework Help to Ontario students. This site focuses on math help for students in Grades 7, 8, 9 and 10. Students have access to both guided and independent learning in a unique environment that combines technology and personal interaction.
Link to Learning| Reading, Math, French, Science, Social Studies,  Art |
Link to Learning is a collection of Internet links appropriate for student use in the study of the Ontario curriculum. It is compiled by a YRDSB teacher and covers material from multiple strands ranging from K-8. For the older children in the family, there is a high school page as well.
KhanAcademy| Math|
KhanAcademy is a collection of videos covering a vast variety of math concepts from early primary through post-secondary. Students can find information on specific topics or start with the basics for their grade level.
ProdigyGame | Math |
Prodigy is an RPG style game based on math skills. The content is tailored to the Ontario curriculum and covers math strands in Grade 1 to 8. Students can sign-up individually, or by using a class code. The game explains concepts and gives students the opportunity to fix mistakes all while levelling up their character.
Other Resources
APlus Math
Cool Math 4 Kids
Fun Brain
IXL Math
Learning Games for Kids
Math Frog
Math Games
Math is Fun
Math Playground
Nelson Math Grade 7
Nelson Math Grade 8